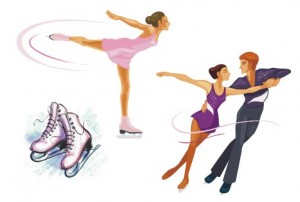 The four way stretch fabric allows for more freedom of movement to perform the artistic steps in ice skating. This is quality American made 4 way stretch lycra material available in all different colors and will be available around January 20th, 2014 at SAS Fabrics. This is a popular fabric so get them while supplies last.
We also have many embellishments to adorn and decorate the ice figure skating costume so make sure to check those out.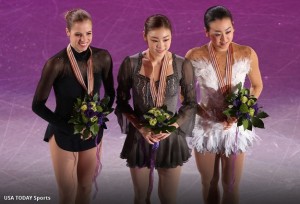 The 2014 Winter Olympics will be in Sochi, Russia. Figure skating is such a beautiful and artistic sporting event that gets a lot of viewership. The figure skating Olympic competition will be held at the Iceberg Skating Palace scheduled for February 6 -22, 2014. Go USA!