Welcome to SAS Fabrics in South Bay/Los Angeles and Orange County, California. We are in the process of moving to our new online store at https://www.sasfabricscalifornia.com. Come view our catalog and make an order for pickup!
You'll be able to find the biggest selection of fabric, trim, and notions for all occasions sold by the pound or by the yard at amazing low prices!
Hawthorne – South Bay Los Angeles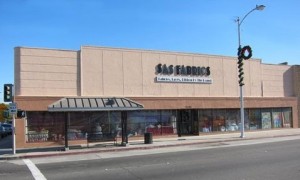 SAS Fabrics
13500 Hawthorne Blvd.
Hawthorne, CA 90250
(310) 978-8985
(18,000 square feet of fabrics galore)
Family owned fabric store since 1965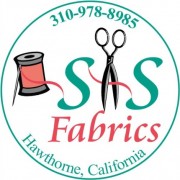 We're always getting something new and unique. Our fabric and trim selections vary on a weekly basis with special pricing. We invite you to our fabric stores.
Stanton, Anaheim – Orange County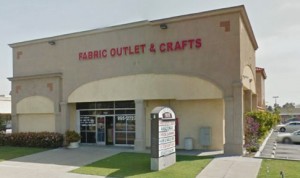 Fabric Outlet & Crafts
10450 Beach Blvd.
Stanton, CA 90680
(714) 995-2723
(SAS' sister store in Orange County)
"Love it here! So much to choose from with great prices!!! You will need to take time to look though everything. For someone loves to sew, I felt like a kid in a candy store! 🙂 
"What a great secret this place is.  Fabric selection is rad AND I'm in love with the sweet ladies who work there. I'm definitely a fan."
"The prices here are unbeatable!"
"Fabric by the pound = cheap fabric! Lots of choices and helpful staff."
"I'm amazed at all the selection of unique and one-of-a-kind fabric for quilting, costumes, and home decor. They have aisles of trim and decorations so take your time to look at everything."
Tackle that sewing or quilting project!
Costume & Apparel Fabric

Satin, Velvet, Flannel, Spandex
Home Decor, Upholstery Fabric
Quilting, Cotton, Seasonal Prints
Trim, Embellishments, Yarn, Lace